Wordpress and HubSpot work well together, it's like they knew millions of people would want to integrate the two softwares.
One of the best ways to take advantage of HubSpot's analytical power on WordPress is to move away from your go-to form plugins and instead embed HubSpot forms.
Simply set up your form in HubSpot and copy and paste the forms coding directly into your WordPress page. Need a little bit more direction then that? Below is a step by step breakdown of how to embed a HubSpot form on WordPress, along with a few other simple integrations that will help you to make the most out of both softwares.
Create Your HubSpot Form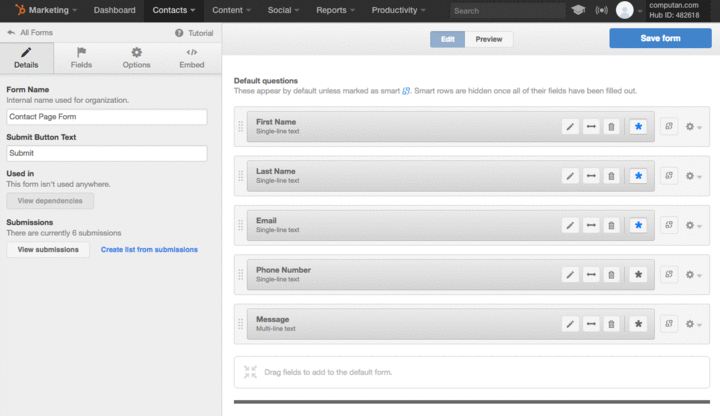 The first step is to perfect your form. Once you have create your HubSpot form it is time to embed it on WordPress.
Click to the embed tab
Copy the code snippet to apply to your website

Click to remove default styling
Note: if you make any updates to your HubSpot form in HubSpot it will automatically update on your WordPress pages. You do not have to re-embed the form if changes are applied.
Embedding the HubSpot form on a WordPress page
Working with HubSpot forms and WordPress is easy. First, open your WordPress website and select the page in which you want to embed the form. In our case we chose our Contact page. If you are using a builder you will need to insert a text block. Your builder will automatically open to the "Visual" tab.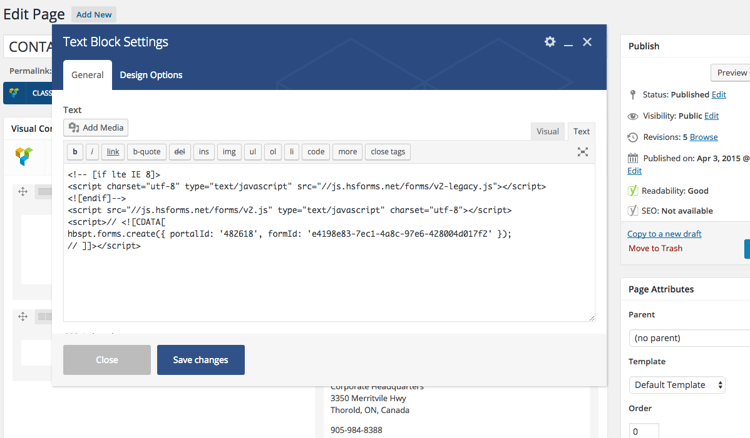 Tab over to the Text tab
Paste the form into the Text tab
Save your Text box and update your web page
Downloading the HubSpot WordPress Plugin
These same steps can be applied to insert a HubSpot CTA on your WordPress website, turning your website into a analytics machine. If you haven't already you should download the HubSpot WordPress plugin to your website. This will further empower HubSpot's ability to track and rank your webpages. If you've got questions about WordPress or HubSpot, get in touch with a member of our team through the link below.