Hashtags build collaborative communities, their job is amazing! Hashtags give the opportunity to build relationships and expand our range of influence from communities outside our own. In this evolution of how to do business, everyone wins. But we know sometimes digital marketers mention them as if they are some sort of magic words. Yeah... we know. There are many reasons to hate digital marketers!
It's really not that complicated: the hashtag is the anchor of the social media revolution. A single hashtag connects a conversation across Instagram, Pinterest, Twitter, Facebook and Google+. From these conversations, a community can quickly be formed and people with common interests are united. The hashtag also serves as a way of indexing the conversation you are in like keywords on a blog post do.
These conversations are also the place where businesses conduct their most powerful market research. Nowadays, even when you can't physically be at an event, you can still join the conversation, thanks to the hashtag. You can take it one step further and have the conversation live on your website! If your site is a Wordpress CMS there are great plugins like Tagregator or Think Twit that allow you automatically display any social media postings with particular hashtags in it. For the bigger businesses ScribbleLive is a great content marketing optimizer.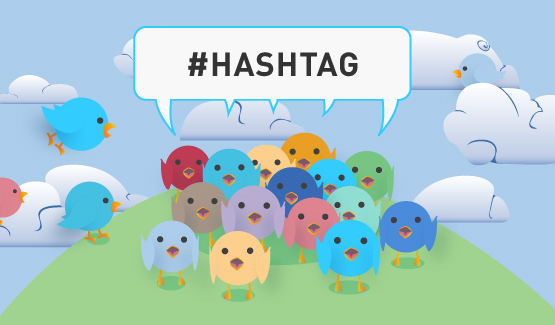 Imagine the marketing capabilities as more social media posts get tagged? You really should take advantage of this in your digital marketing campaigns for the following general reasons:
They increase the reach of your brand - The messages get to users regardless of if they are your followers or not. Keep tagging your posts with the same topics and you'll start to appear on the radar of other people following those hashtags.
Develops Authority - Being active in conversations that resonate with your product helps you develop a following. If you keep sharing useful information in a non-spammy way and tag it appropriately over-time you'll get more people's attention.
There are some basic hashtagging rules that we really should follow. Make sure that the hashtag is actively followed if you are trying to join a converstaion. Otherwise, use a new hashtag if you're trying to start a new conversation. Hashtags should generally be short, precise and concise. Also try to keep it to 1-3 hashtags per post depending on space and the nature of hte post.
Another important recommendation is to not use accents or punctuation because they break the hyperlink.
So start using #Hashtags today! they are the present...and future of digital marketing!